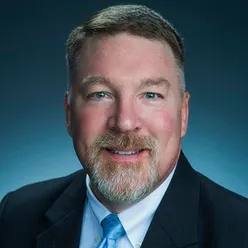 Why I chose to become a coach.
A successful experience being coached touched something deep inside that propelled me to help others through coaching. From time to time we all feel "stuck" and need help determining how best to move forward. I've found that coaching is a helping profession, similar to the God-given purpose of ministry leaders.

As their trusted and confidential guide, I help clients identify, establish and accomplish their goals. I join with the Holy Spirit in coaching my clients to intentionally transform their relationships at work, home and in the community.


With coaching, Problems = Solutions. I partner with my clients to help them become unstuck, rediscover passions, find their own solutions, and create success while keeping a Christ-centered focus.


As your coach and accountability partner, I use my 35 years of leadership experience in the military, corporate, non-profit, and federal sectors to help clients serve others better. I have over 1,200 hours of coaching experience and a Master's degree in Organizational Behavior and Executive Coaching. I hold credentials as a Certified Professional Christian Coach (CPCC), a Professional Certified Coach (PCC), and a Certified Career Services Provider (CCSP)™ credential.


My commitments to you as your coach:
• I will maintain an open, curious, flexible and client-centered mindset, and act in your best interest.
• I will partner with you to create a safe, supportive and judgment free environment where we share freely with respect and trust.
• I will help you discover options, take prudent risks, explore new territory, create new awareness, accomplish goals and take ownership and action.
• You are responsible for your outcomes, pace and growth, and I will respect that.
• I will be your coach, advocate, catalyst for change, accountability partner and compassionate truth-teller.
I offer you a complimentary 30-minute coaching conversation to discuss your current situation and coaching goals. Please request an appointment on the Contact Me page.
Bob's Career Highlights:
• Award-winning senior leader with 35+ years' experience in the military, corporate, and federal sectors.
• Over 1,200 hours of individual and group coaching experience
• Published author, speaker and facilitator with subject matter expertise in leadership, coaching, and emotional intelligence
• Associate Professor of Management, Georgia Institute of Technology and Morehouse College
• Crisis Leadership Workshop Instructor, U.S. Office of Personnel Management
• Director (GS-15), Centers for Disease Control (CDC) Transportation Services Office
• Chief, Centers for Disease Control's Strategic National Stockpile CHEMPACK Program
• Office Administrator, Troutman Sanders AMLAW Top 100 international law firm
• Senior Officer, United States Marine Corps (21 years). Combat Battalion Command (Iraq 2003) and Strategic Planner in assignments across the U.S. and the world (22 countries)
Bob's Education:
• MS, Organizational Behavior, University of Texas/Dallas (Scholar w/High Distinction)
• MS, Logistics Management, Florida Institute of Technology/Melbourne
• BS, Communications, University of Tennessee/Knoxville (with honors)
• Graduate, Harvard University's National Leadership Preparedness Initiative (NPLI) Executive Program

Bob's Certifications:
• Professional Certified Coach (PCC) credential - International Coach Federation (ICF)

• Certified Professional Christian Coach (CPCC) - Christian Coaches Network International (CCNI)

• Graduate certificate in Executive Coaching, University of Texas/Dallas

• Certified Emotional Intelligence EQ-i 2.0 & 360 provider
• VIA Character Strengths assessment provider

• Credentialed Certified Career Services Provider (CCSP) - National Career Development Association (NCDA)
• Certified Six Sigma Black Belt Professional and Kaizen Facilitator
• Certified, Executive Logistics Management, Society of Logistics Engineers (SoLE)
Bob's Memberships:
• Member, Christian Coaches Network International (CCNI)
• Member, International Coaching Federation (ICF)
• Member, ICF Georgia Chapter
• Member, National Career Development Association (NCDA)
Bob's Volunteer Activities:

• Board of Directors - International Coach Federation (ICF) Georgia Chapter (Non-Profit)
• Board of Directors and Coach, Veteran Pathways (Non-Profit)
• Volunteer Coach, Federal Coaching Network (FCN)

• Chair, Marine for Life committee, Marine Corps Coordinating Council of Georgia (Non-Profit)
• Recording Secretary, Warriors Veteran Outreach (WVO) (Non-Profit)